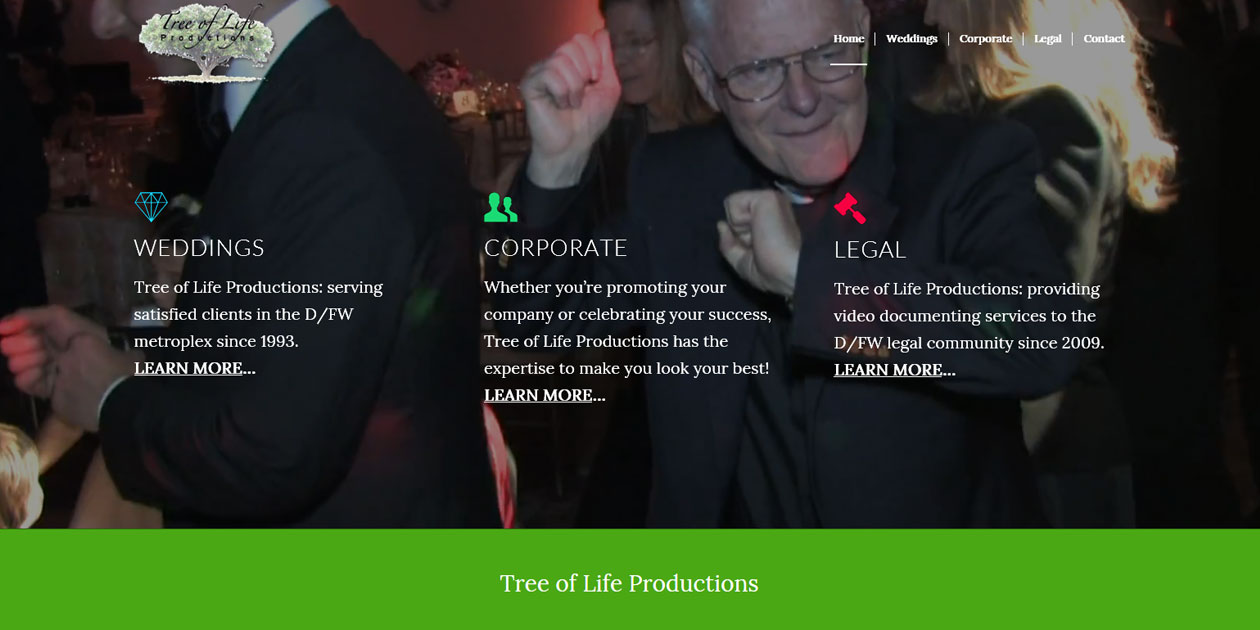 Some websites are fun to build and extra fun to view. I recently helped North Texas videographer Phil Hall update his self-promo website. Take a look: www.treeoflifepro.com
WordPress Website for a Videographer: Floating Veil and Prancing Priest
Phil Hall seems to have a knack for capturing the personality of the people in his videos. When you go to his new website on a desktop computer,* be sure to watch the full video that plays in the background of the home page. You'll love the prancing priest! It's a wedding video, and the wedding party seems to be totally at ease even though Phil was training a video camera on them. A good share of special effects and advanced techniques in Phil's video "put a bow on it."
How We Built Phil's Site
In this WordPress website for a videographer, we chose to use one of my favorite premium WordPress themes: Enfold. The theme solves some problems both for me and for my client. For instance, it makes it easy for the client to create columns, or side-by-side material in the site. In the past, I would generally have done this with some HTML code that would yield a good-looking site, but wasn't easy for the client to edit.
Take a look: www.treeoflifepro.com.
*Note that on a smartphone, the video does not automatically play. This is to prevent mobile website visitors from using up more data than they intended!