I hope the new year is off to a great start for your organization—and for you personally. It certainly is for me! After a tremendous fourth quarter, I had a welcome lull during the holidays. It was a perfect time for "sharpening tools" and preparing for more opportunities.
SET IT AND DON'T FORGET IT: SECURITY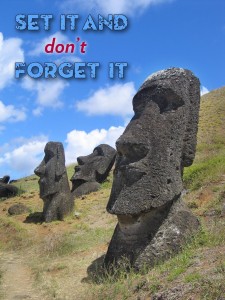 One of the themes I'll be preaching to myself and clients this year is that we CANNOT simply "set it and forget it." Continually adding and freshening up CONTENT has always been one key to a successful website. What struck me with new urgency during the holidays is that continual INFRASTRUCTURE MAINTENANCE is another essential key. Whether your website is an old-fashioned site of the sort I was building 10 years ago, or—far more so—a modern WordPress website, I don't dare slack off in checking, updating, and securing its underlying code. Hackers never stop their quest to deface and exploit your website for their own sorry purposes. Even their unsuccessful attempts can degrade your site's performance.
Over the last two months, I have combed through each of the more than seventy WordPress sites that I host and maintain, patching and removing vulnerabilities, and otherwise hardening their security. The process is ongoing, since hackers are persistent. As a last resort, I also maintain backups of all sites so that I can quickly restore any site that gets hacked or otherwise broken.
ON A BRIGHTER NOTE: SOME STARS OF CONTENT MAINTENANCE
One of my great privileges as a webmaster is getting to observe how savvy clients use their websites to build their businesses. Here are three clients who set a great example for all of us in continually adding and improving content on their websites: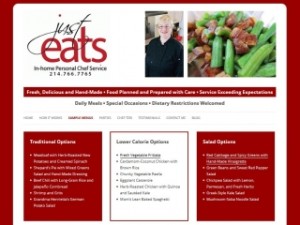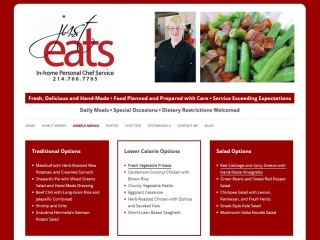 Teri Porterfield left a career in graphics to pursue her real love: COOKING! After earning her degree in Food And Hospitality Service, Teri asked if I'd help her build a website to advertise her in-home personal chef service in the Dallas market. Since I hope to interview her later this year, I'll not tell about all she has done to make her website (justeatsdfw.com) show up well in Google searches. Suffice it to say that she is continually looking for ways to grow her already successful business. On the other hand, I and my family know that her most powerful technique has nothing to do with websites—it's her delicious cooking and stellar service!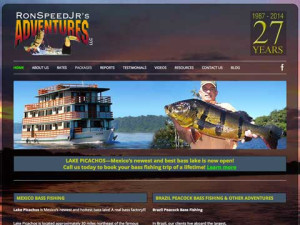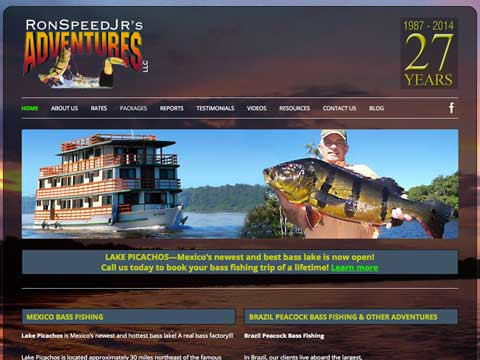 Ron Speed Jr. kept me on as webmaster when he took over his dad's already successful international fishing guide and outfitting service. I built Ron Sr's first website back in 2001. Several versions later, it can still be found at ronspeedadventures.com. Ron Jr. is crushing his competition on all fronts, but that often starts with new clients finding his website on the first page of their searches. To maintain his high page rank, Ron and his staff continually add fresh content in the form of fishing reports, newsletters, videos, and a busy Facebook page. This last year, using what's called "Responsive Web Design" we freshened up the website so that it works well on smart phones.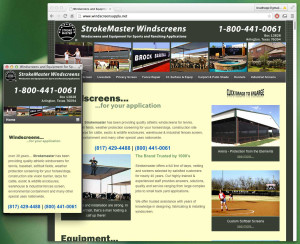 John Verde is a former tennis pro who launched a new career based on his intimate knowledge of tennis and the kind of windscreens that surround tennis courts. Over the years, his high-end windscreens found their way into many new applications, including ranching and construction. His website (windscreensupply.net) consistently comes up in multiple listings on the first page of Google results for crucial search terms. If you look over his website, you'll notice 100s of photos, and not that much text. You may ask yourself "Where's that all-important CONTENT?" Here's John's secret…. He updates the site often, carefully crafting the captions and hidden "alt" text on each one of the site's images so that the website is actually FULL of search terms that he finds to be important as his business develops. It's unorthodox, but it sure has worked well for John's business!
CHANGES COMING: NEW RATES SECOND AND THIRD QUARTERS OF THIS YEAR
I hope you sense the enthusiasm I have for helping clients with their websites. Recent developments give me hope that I may soon be able to turn this passion into a full-time business. To that end, I have given serious thought to my pricing. Starting in April, I will be increasing my hourly rate. Then, when the annual hosting period is up for all my clients at the end of June, I will introduce new rates for hosting, with an essential new component: INFRASTRUCTURE MAINTENANCE. Please click here to read about this so we can discuss whether or not we'll need to adjust your account. Every one of my clients is important to me, and I am eager to keep your business!
Your webmaster for the long haul,
Brad Hepp
P.S. Don't forget to check out the NEW RATES.