It has been right at a year since I transitioned JBH Communications from a sideline to a full-time business. Unlike my friend and encourager-extraordinaire Stan Hulen, I did not celebrate the first year anniversary by buying a new Porsche. Maybe next year?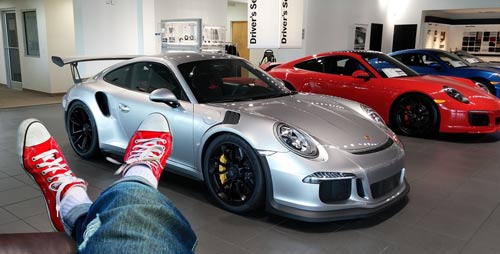 What Happened?
Over this last year, many clients have trusted me with designing their new or updated websites. It's amazing to have someone say, "Brad, I need a website. I don't know what it should look like or include, but I trust your judgment!" Such trust brings out the very best in me.
As a result I have built several websites that feature what I love dearly: beauty and good organization. After doing this for others, I took a look at the site I made for myself in January 2016. Yikes! It was at once embarrassing and encouraging to see how far down the road my skill and standards have traveled over the last two years. So, I had to build a new site for myself as well!
If you're reading this, you have landed in the driver's seat of my new website. Buckle up and take it for a spin. It may not be a Porsche, but it does handle well.